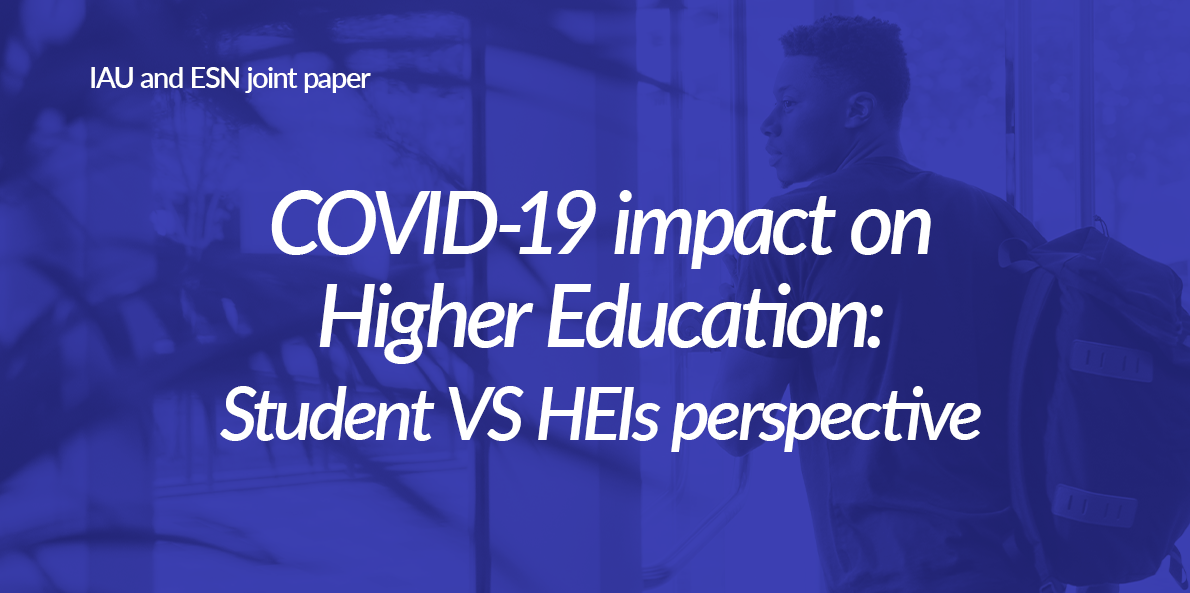 Sunday, 13 September, 2020 - 18:16
The Erasmus Student Network (ESN) and the International Association of Universities (IAU) release a joint paper providing a reflection on the impact of COVID-19 on student exchange, based on the outcomes of the 1st IAU Global Survey Report on the Impact of COVID-19 on Higher Education and the ESN's Research Report on the impact of COVID-19 on student exchanges in Europe.
The authors draw a parallel between the students' responses and the higher education institutions (HEIs)' responses, and come to the conclusion that even though both perspectives are different they remain complementary. This joint reflection explores several aspects of the impact of COVID-19 in higher education, including student exchange, communication between HEIs and students, the shift to online learning, and student support.
Document authors:
Joana Ribau Leite, Liaison Officer for Quality Education, Erasmus Student Network
Giorgio Marinoni, Manager, HE and Internationalisation, International Association of Universities
Lucie Weissova, International Relations Manager, School of Health and Welfare, Jönköping University, Intern at the International Association of Universities