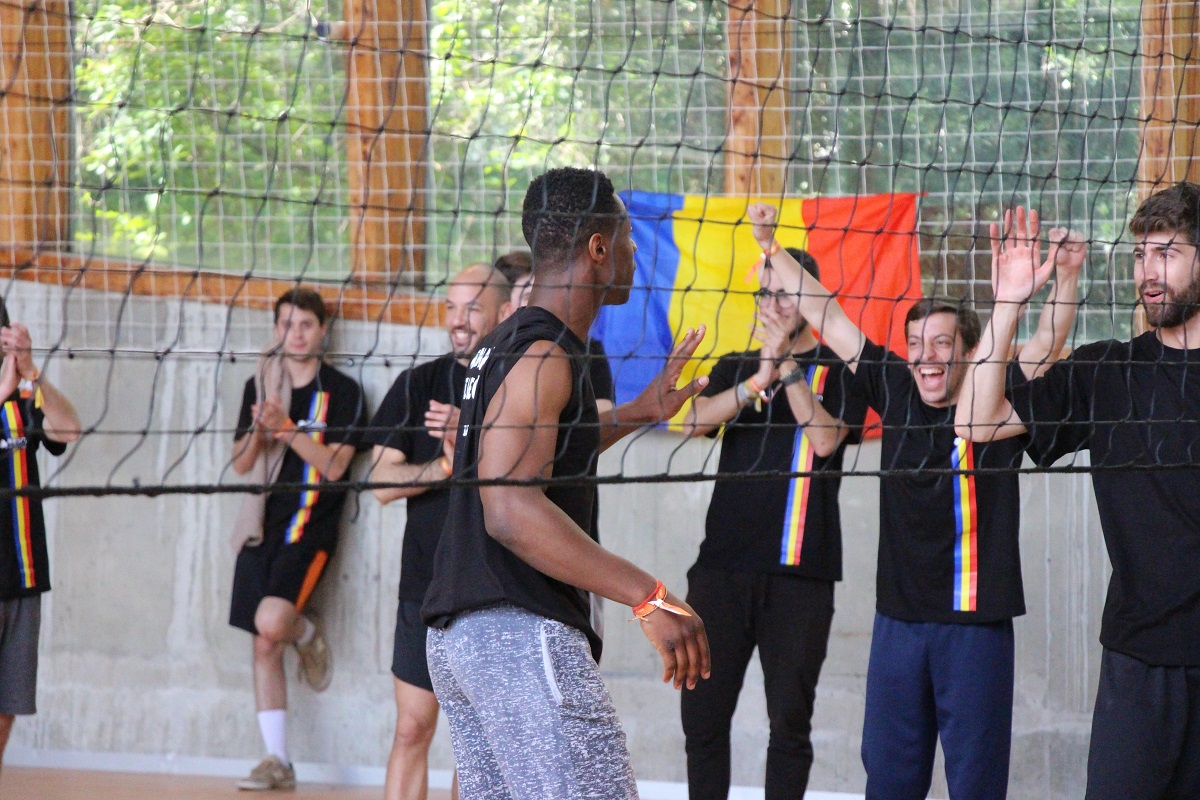 Monday, 23 December, 2019 - 09:31
The Health and Well-being Week was organised for the first time by the Erasmus Student Network from the 21st to the 27th of October 2019. The aim of this initiative was to involve the local organisations of ESN in activities focused on sports, healthy lifestyle, nutrition, responsible party, mental health and other areas, as well as to show international students that they can adopt a healthy lifestyle while being on exchange. 
During this week, over 100 events were organised in 23 countries. The most popular activities were first aid workshops, football tournaments, discussions about mental health, running and yoga sessions. 
Several countries created Social Media campaigns on health and well-being, organised online quizzes and contests to engage their followers in the topic and share useful tips. Even though the Health and Well-being Week was put in place by a small international team of volunteers, the initiative had a real and direct impact on the Erasmus+ students thanks to the involvement of ESN members around Europe.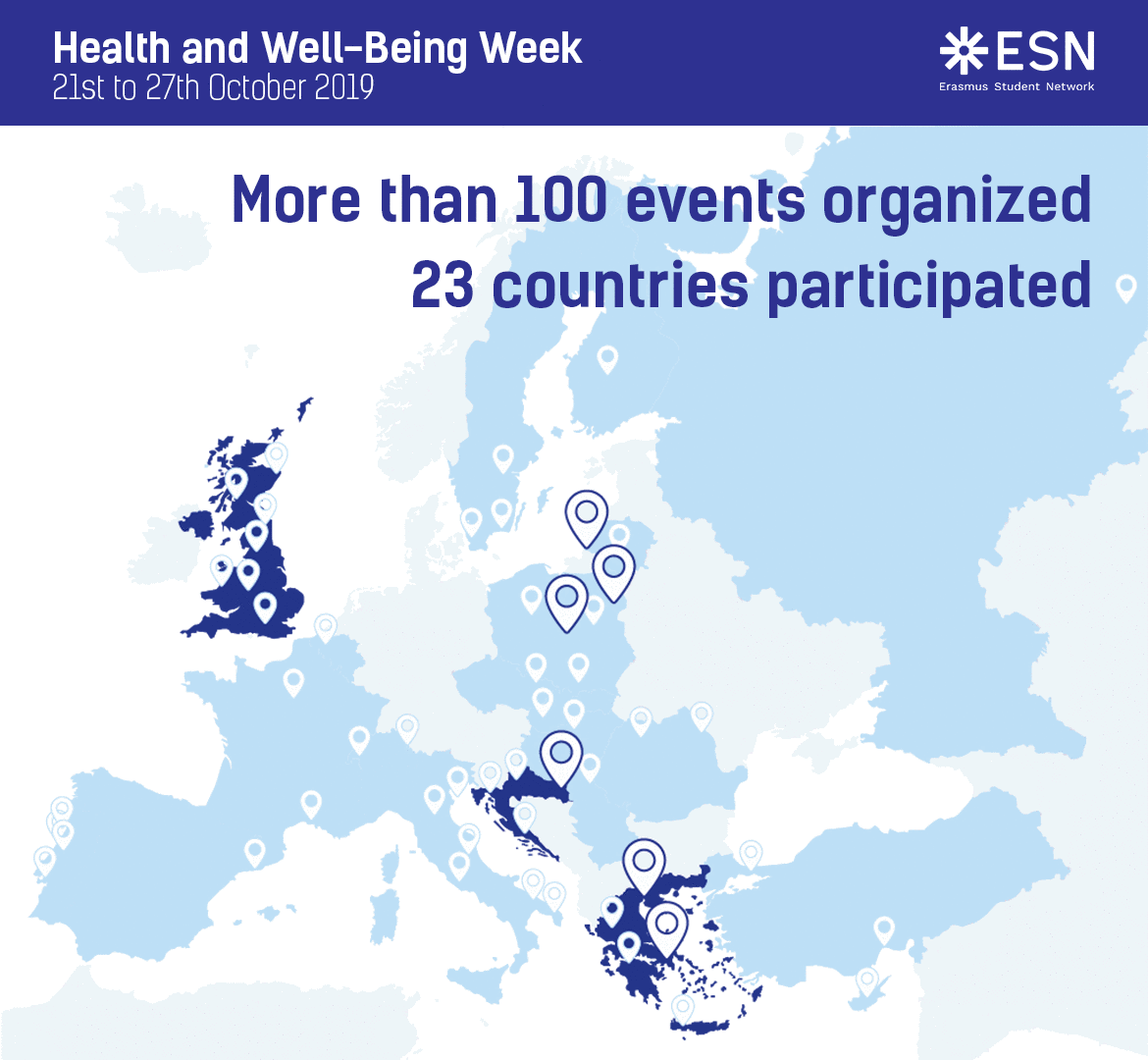 The next Health and Well-being Week will take place from the 9th to the 15th of March 2020.