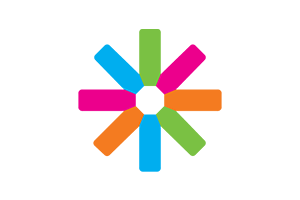 Tuesday, 3 September, 2019 - 15:17
In May 2019, ESN was given a unique new opportunity: to attend NAFSA, the biggest higher education fair in the world, this year held in Washington DC, USA. The Association of International Educators, known as NAFSA, organises an event with the same name, gathering more than 10,000 professionals in the field of international education. Companies, universities, Erasmus+ National Agencies, governments and many more organise their participation many months in advance and all together staff members to promote their services, meet existing partners, and negotiate deals with new partners. NAFSA itself is represented through its Board, members of the many working groups and NAFSA regions, and dozens of volunteers. From the 27th to the 31st of May, ESN was for the first time part of this event, adding NAFSA to many other regional and global education events that are already part of its calendar.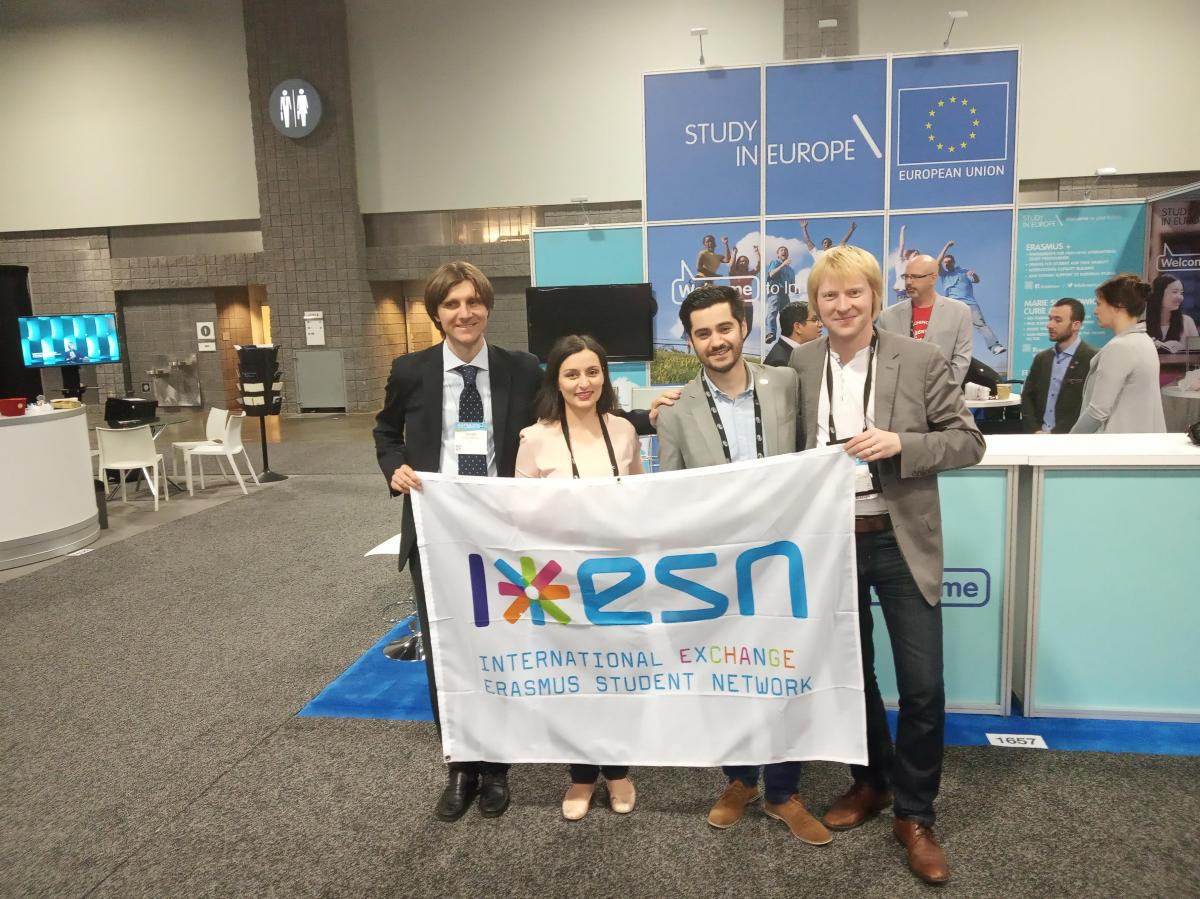 Participating in this event is part of a wider strategy to globalise ESN's presence. For the past 30 years, ESN has been a mostly European organisation, currently supporting more than 350,000 international students across six European time zones. Over the past years, as the Erasmus+ Programme became more international and the number of exchange students continued to increase around the world, the demand for ESN's services has raised accordingly. Acknowledging the need to address this demand and the opportunity to achieve ESN's mission of enrichment of society through international students on a global scale, at their last General Assembly, representatives of the more than 520 local ESN associations decided to approve a new vision for a new decade of ESN. This vision, which aims at making ESN the "global network of the Erasmus generation", requires the organisation to better understand higher education in other parts of the world. Different regions have different needs which can only be truly understood by those who live there. Hence, live contact with higher education institutions and students from different locations is a mandatory step if ESN wishes to grow beyond Europe.
Understanding the potential of ESN's strategy, a few organisations and companies decided to support ESN's participation in NAFSA. The Fulbright Commission in Belgium and Luxembourg was the key partner that covered the travel from Brussels to Washington DC. This was the first step in a partnership which is planned to evolve into the full support of US students studying in Europe through a Fulbright fellowship. Starting with the Benelux, more countries will follow as the partnership starts showing results. The accommodation was covered by Housing Anywhere which was ESN's partner in the HousErasmus+ project, the first Europe-wide study on the accommodation of international students. The partnership has recently evolved into a new project on student accommodation entitled HOME – House of Mobile Europeans – which will train students, higher education institutions, and even landlords to address in practice the challenges identified by the previous study. NAFSA itself was an important partner with which ESN could discuss its participation in the event from an early stage.
The European Commission, and especially the international unit of the Directorate-General for Education, Culture, Youth, and Sports (DG EAC), was also an important supporter of ESN's participation in the event. Thanks to this support, ESN could leave business cards and specially designed promotional leaflets at the DG EAC's booth, increasing ESN's reach during the week. The Director General of the DG EAC, Themis Christophidou, also got to know more about ESN's work during a lunch meeting with alumni of several EU exchange programmes. ESN was also invited to attend the reception organised by the European Union Delegation in the United States, which was held at the house of the EU's ambassador in Washington DC. The collaboration with DG EAC helped ESN anchor its NAFSA campaign as their booth and the friendly faces behind it felt like a piece home in a foreign land.
Finally, this week in "DC" also included a collaboration with Study Portals in their first Global Student Satisfaction Awards. ESN was invited to give the Quality Student Life Award to the winner, Kühne Logistics University – congratulations! In this ceremony, ESN got the opportunity to remind a multinational audience that students are much more than tuition fees and that with the right passion and vision, through education, universities can truly help end poverty and conflict in the world. Essentially, they got to hear from a student what quality education means for students.
A reception at the Smithsonian, a debate between former US Secretaries of State, Madeleine Albright and Colin Powell, many workshops and informal talks – all were part of ESN's experience at NAFSA Washington DC 2019. As an NGO, ESN has a very small budget which alone does not allow the organisation to match its high ambitions with the appropriate actions. Much more than funding is needed to make ESN achieve its global vocation. It was the combination of the ambition of thousands of volunteers, the vision of ESN's leadership, and the trust of several partners that made this week a success.
After NAFSA, we now know that "social inclusion" has very different definitions across the world – in Europe it is related to socioeconomic backgrounds, while in the US it is a debate connected to race. We learned that disability is also a central topic in North America and that ESN's MappED! platform can already improve the lives of thousands of students throughout this continent. We are now also very sure that ESN's motto of "students helping students" has a place in this region, just as much as in Europe.
Growing is a hard and lengthy process for every organisation. Leaving our homes and adventuring into the unknown is as scary as it is exciting. NAFSA 2019 was a window into the world, offering ESN the opportunity to grasp what is waiting outside of Europe's comfort zone. The process is just starting and this event was just a small, yet meaningful, step on the road to ESN Global. NAFSA will now head to the Gateway City of Saint Louis in the Midwest State of Missouri. As ESN digests the lessons learned in 2019, it is soon time dream about what the "Show-Me" State can bring.