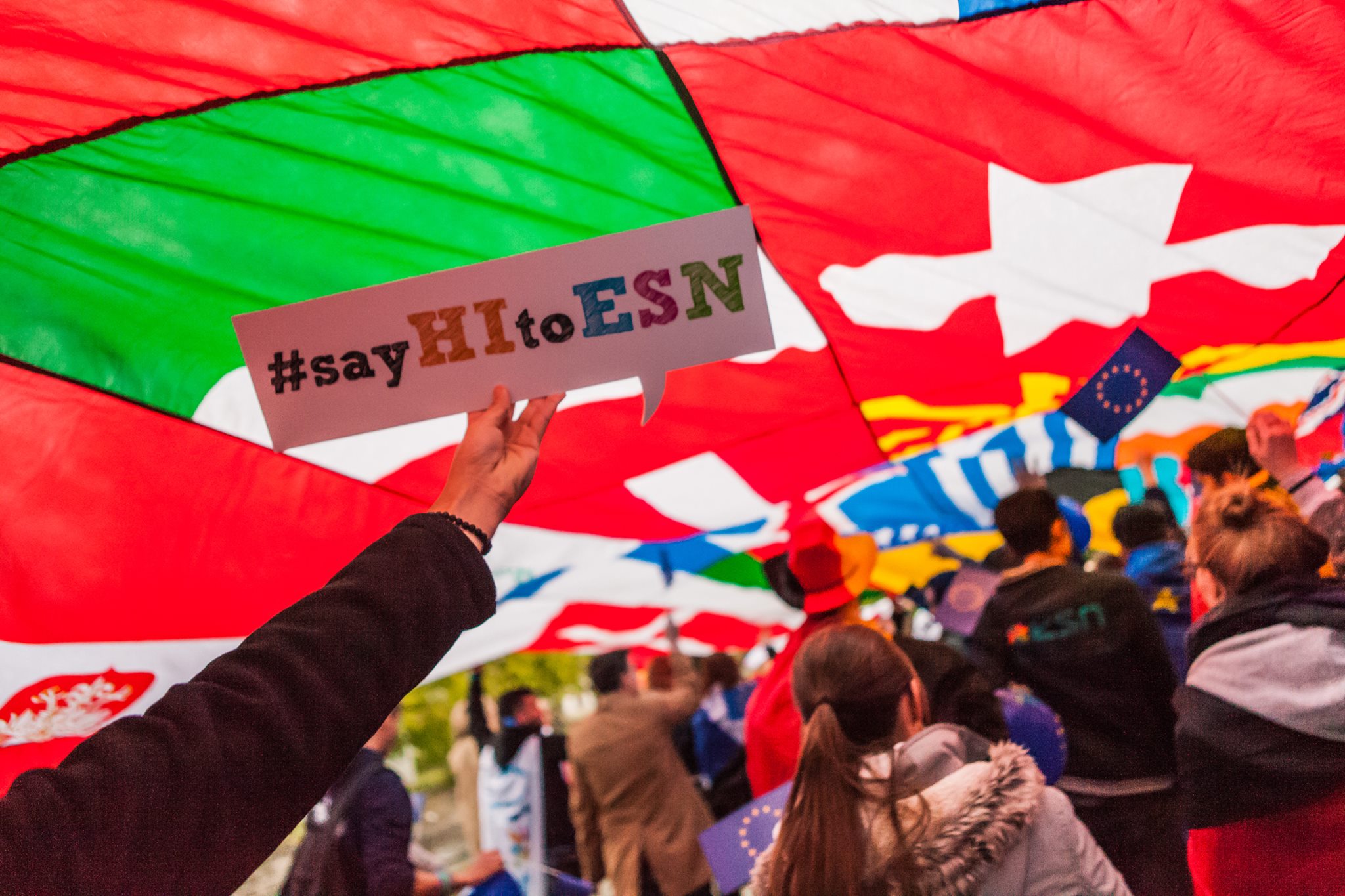 Tuesday, 3 December, 2019 - 10:50
The Erasmus Student Network highly values all our stakeholders who have the desire to join our mission: the enrichment of society through international students. Through the years, we have partnered up with companies focusing on youth, connecting ESN with the different fields where international students' interests reside.
By investing in the Erasmus Generation, our partners are encouraging the empowerment of international students, indirectly investing in those who, in the end, will be their customers, endorsers and employees.
We are happy to sign, for the fourth year, a partnership contract with Hostelling International, due to their great added value to our efforts of offering better opportunities to mobile students, boosting their experience and helping with their needs, from the commercial advantage, to professional development and social awareness.
In ESN, we believe that international exchange is much more than studying and living abroad, just like for Hostelling International; travelling and staying in a hostel is not just about having a place to stay, it's about you experiencing all that hostelling has to offer and creating amazing memories - whether that's learning about new cultures, meeting new people or discovering yourself along the way.
ESN works for the creation of a more mobile and flexible education environment by supporting and developing student exchanges from different levels and providing an intercultural experience. Present at over 1,000 Higher Education Institutions, ESN unites over 500 local associations in 41 countries. More than 15,000 volunteers take care of international colleagues under the motto "Students helping students". 
Hostelling International is a global network of nearly 4,000 hostels located in some of the world's most inspiring locations. With their ESNcard membership, international students and ESN members benefit from at least a 10% discount on accommodation in around 80 countries worldwide!
"Hostelling International believes that exploration and travel lead to a better understanding of other cultures and that this promotes a more tolerant and inclusive world. We have seen great success in our partnership with ESN. There is a natural alliance in our support for your mobility and intercultural exchange. We have been proud to welcome ESN into our hostel network and have enjoyed collaborating across a variety of projects and activities."
One of the projects ESN and HI are collaborating on is "Sleep For Peace" that celebrates the United Nations' International Day of Peace and aims to facilitate intercultural exchange. The global initiative is also supported by the UNWTO and has been growing in numbers and more importantly in significance over the years.