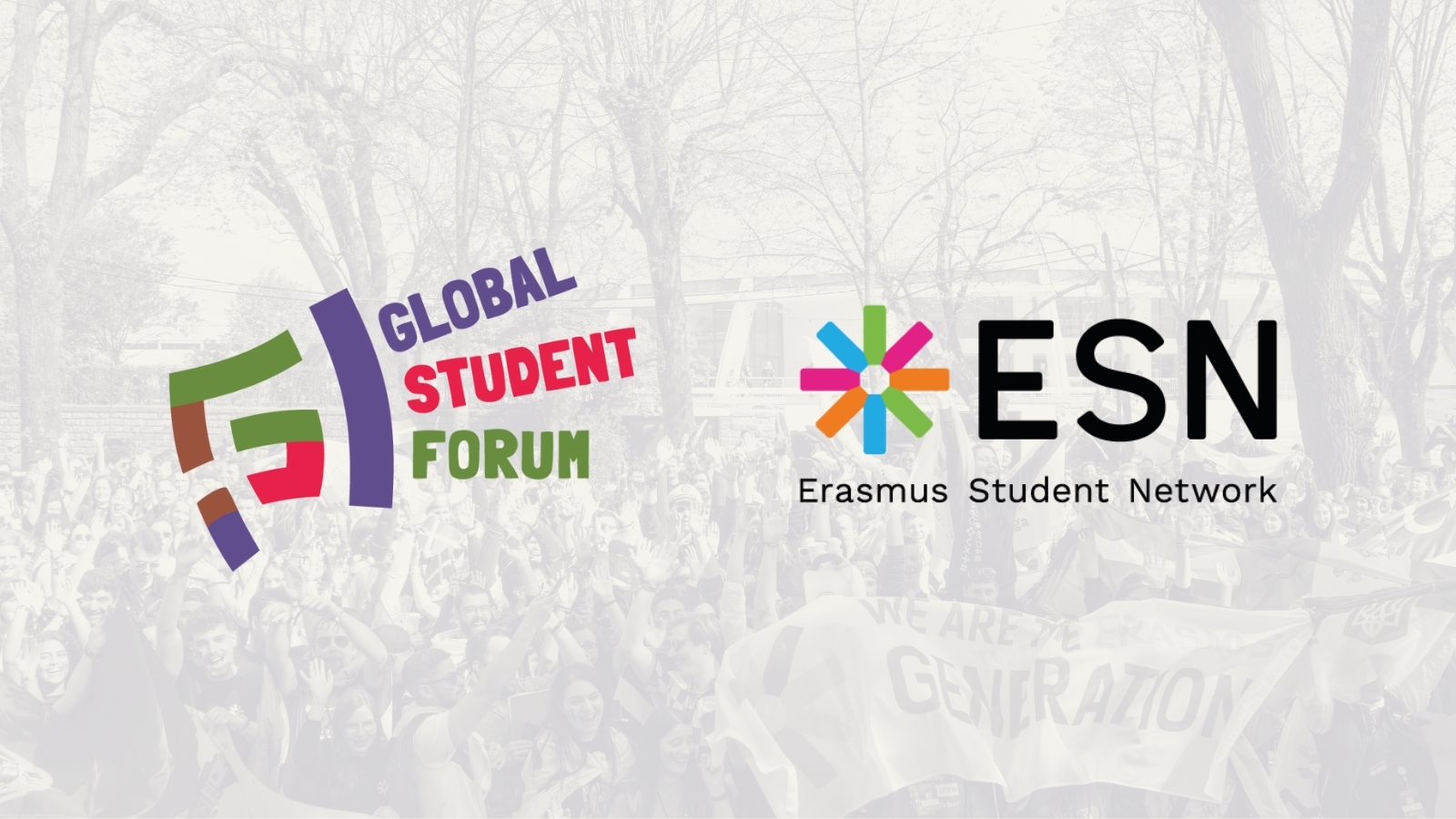 Wednesday, 26 April, 2023 - 18:32
The Erasmus Student Network (ESN) and the Global Student Forum (GSF) have recently joined forces by signing a Memorandum of Understanding to promote internationalisation and facilitate access to quality education, employment, representation, exchanges, and student mobility for young people. GSF, a platform that fosters the exchange of ideas, practices, and tactics among student organisations, grassroots activists, teachers, and trade unions worldwide, shares a deep interest in the present and future developments of internationalisation in higher education with ESN.
The joint action plan between ESN and GSF identifies several key pillars, including promoting student mobility and internationalisation, with a special focus on students with fewer opportunities, such as those from disadvantaged socio-economic backgrounds, ethnic minorities, and rural areas. Advocacy towards governments and international organisations is also essential to make mobility accessible to everyone and ensure the availability of financial support that enables students to pursue mobility without economic barriers.
Moreover, ESN and GSF will collaborate on disseminating relevant publications, research studies, and background material to achieve their objectives and create joint content and strategic statements. They will also work on institutionalising capacity-building activities at the global level and organising internal events to foster future collaborations around project applications and implementation.
The Erasmus Student Network looks forward to working with GSF to advocate for the interests of students worldwide. This partnership is a significant step towards advancing internationalisation and improving access to quality education for young people across the globe.