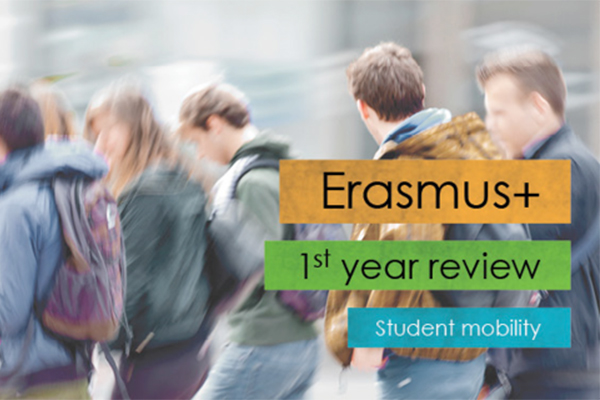 Monday, 19 October, 2015 - 16:03
In 2014, the European Commission released the new Erasmus programme - which helped over 3 Million students to go abroad for the past 25 years -  coining it "Erasmus+" to indicate an added value in comparison with the previous programmes. But does the new programme really hold its promise?
One year after its release, the European University Foundation (EUF) and the Erasmus Student Network (ESN) have conducted an in-depth review of the new student mobility features of the programme.
Weaknesses: one year after its release the programme has not quite lived up to its potential. The review makes concrete policy suggestions on how online language learning could become more cost-efficient by adopting open educational resources and on how to improve credit recognition and the grant calculation mechanism, while also proposing solutions that would allow for new features to be smoothly tested and implemented.
Strengths: the programme has excelled in funding and innovation. With 14,7 Billion euros allocated for the framework 2014-2020 and new opportunities for students, universities and organisations working in the field of higher education, Erasmus+ has made a significant leap forward. Some of the most remarkable innovations are the opening of Erasmus to destinations outside of the programme countries, online language courses for students, and the substantially higher amount of students who have the opportunity to take part in this life-changing experience.
Read the full review here: Erasmus+ - 1st Year Review
---
About the European University Foundation
The EUF aims to accelerate the modernisation of the European Higher Education Area in the fields of quality mobility, graduate employability, digital higher education, policy innovation and active citizenship. 
About the Erasmus Student Network
ESN is Europe's biggest network of student organisations, bringing together more than 500 associations that work with students on an institutional level. The support they provide for incoming and outgoing students is of substantial value for high quality mobility experiences.
Media contacts