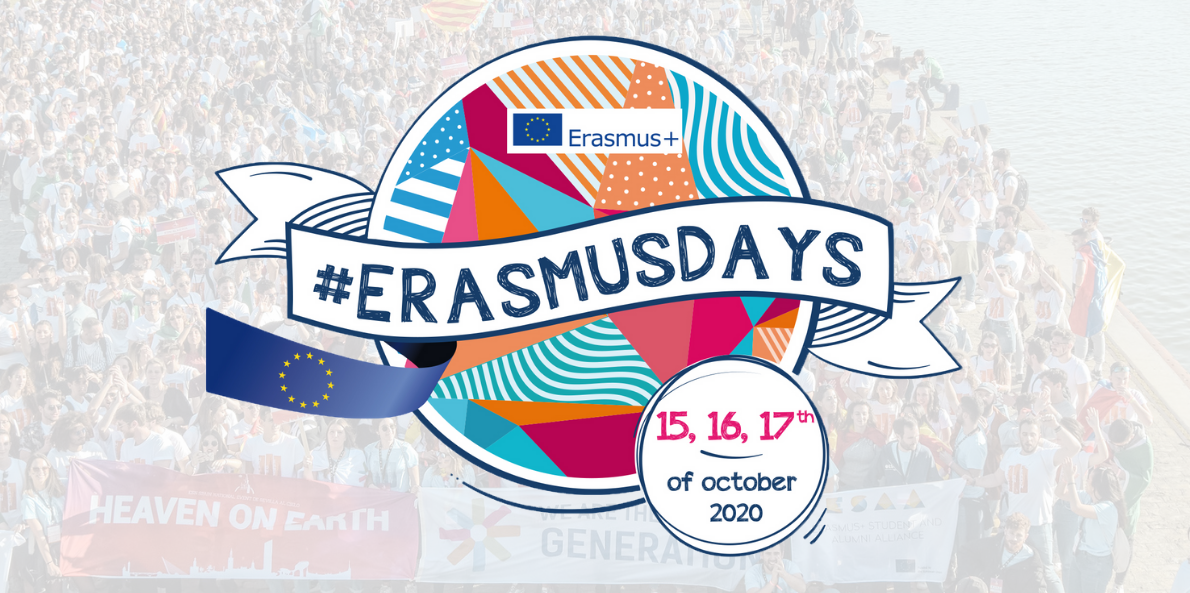 Wednesday, 14 October, 2020 - 11:34
For over 30 years now, the Erasmus+ programme has been celebrated as the turning point in the lives of 10 million people worldwide. Year after year, its participants and alumni prove why this has been praised as European Commission's most successful programme, as it proves that differences of culture and background are not our divisive point, but something that can unite and connect us, and enrich our lives.
Launched as an initiative of the Erasmus+ French National Agency in 2016 to celebrate the 30th anniversary of the programme,  the #ErasmusDays consists of a series of events organised all over Europe and the world, meant to celebrate the programme's achievements.
This year, the events take place between October 15th and 17th, in 67 countries. Due to the COVID-19 pandemic, #ErasmusDays 2020 will mostly consist of online events, such as online conferences and webinars, online quizzes, video testimonials, live events, or others, all of which can be found on the #ErasmusDays website. 
The core of the initiative is the wish to put emphasis on the benefits of mobility, how it shapes those who study or volunteer abroad, but also on the celebration of the Erasmus+ programme's values and projects.
"This year finds us all in a very difficult situation due to the global pandemic. However, this situation won't stop us. It will only make us more creative and innovative." - Kostis Giannidis, President of the Erasmus Student Network
Always the ones to make sure the voice of the Erasmus Generation is heard, ESN's local and national associations are taking part in the #ErasmusDays this year as well, organising online and blended events for students and youth, sharing the message that, no matter what, Erasmus is for everyone.
With more than 3000 events being organised during this edition of #ErasmusDays, make sure to join at least one and celebrate the connecting power of the Erasmus programme with the rest of the world.