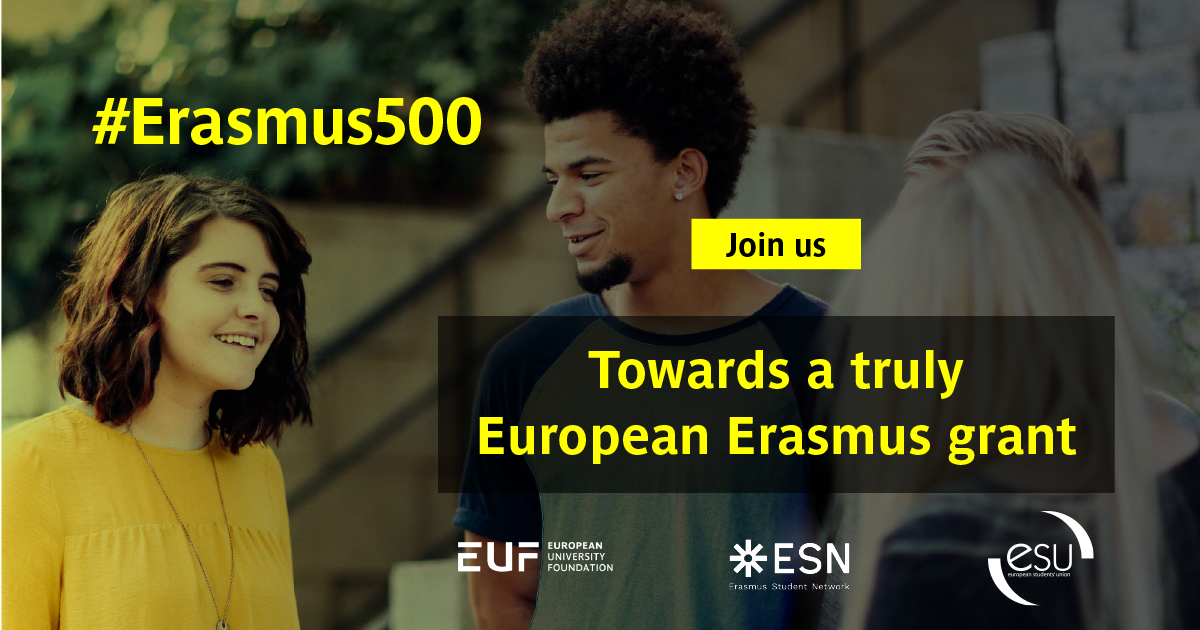 Friday, 1 May, 2020 - 12:22
Following continuous advocacy efforts to make the new Erasmus+ programme more sustainable and inclusive, the Erasmus Student Network joined forces with the European University Foundation and the European Students' Union to launch the #Erasmus500 Declaration.
The initiative proposes to elevate the Erasmus baseline mobility grant to 500€/month for the next Erasmus+ programme. The current system creates a lot of discrepancies in the way the grant is distributed, in a way that is not always fair for students. The aim of #Erasmus500 is to advocate towards decision-makers to increase the financial support that students receive and simplify the grant distribution mechanism.
#Erasmus500 is addressing key issues such as: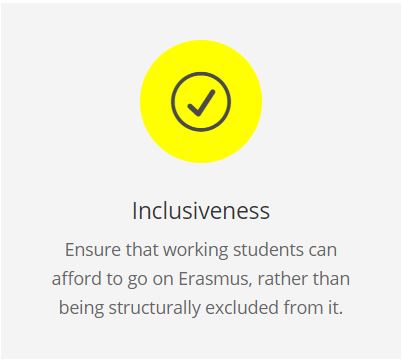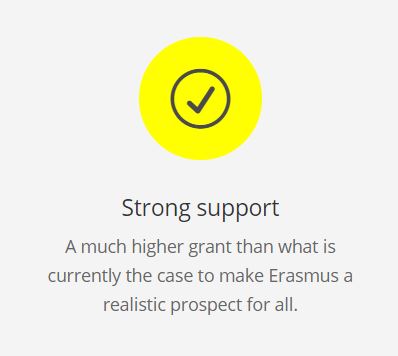 To read the full proposal and to show your support, visit erasmus500.eu.