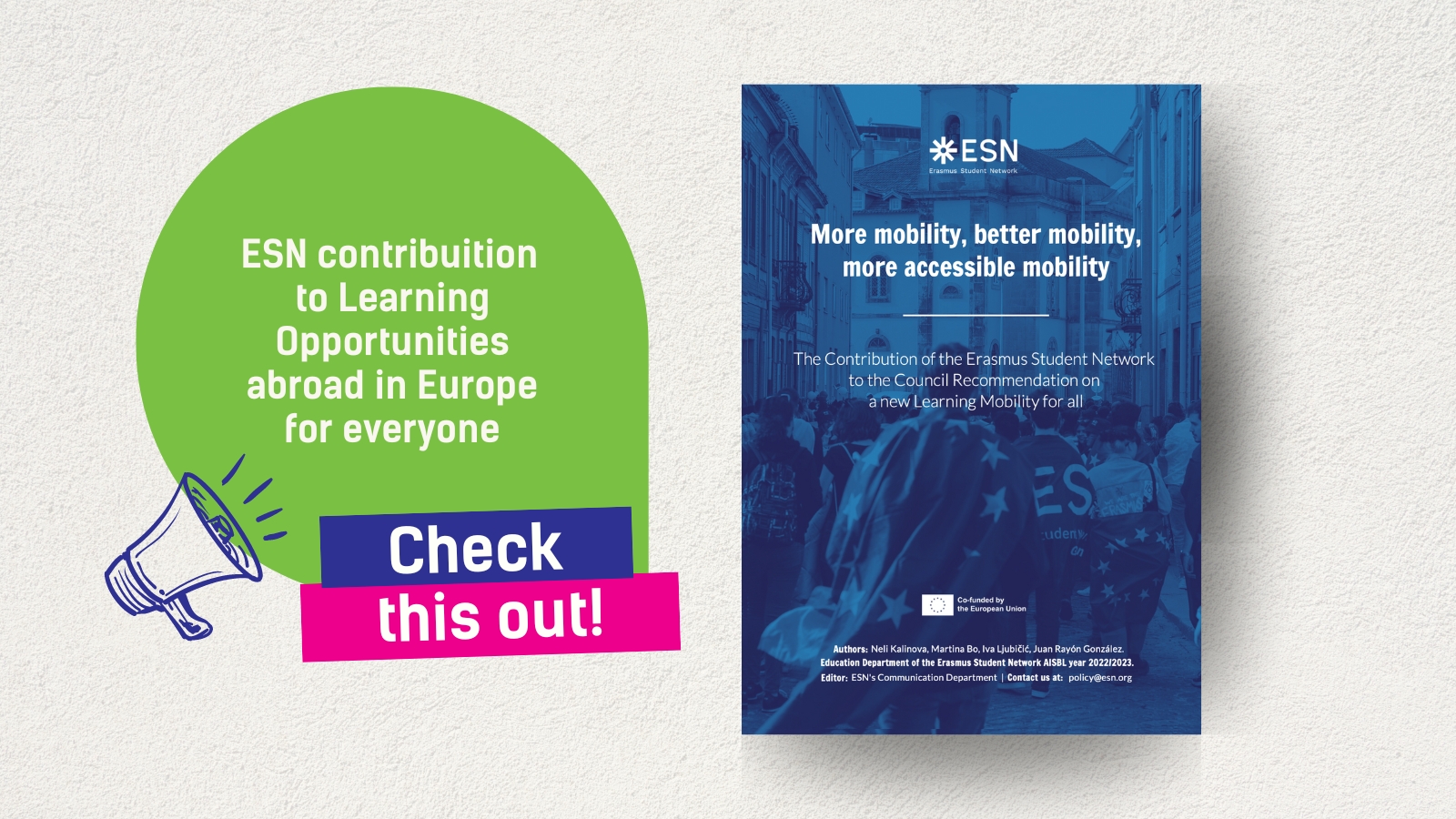 Wednesday, 3 May, 2023 - 23:47
The Erasmus Student Network (ESN) is the largest organisation representing and supporting mobile learners in the European Union and beyond. ESN works on every aspect and stage of the mobility experience, from the promotion of mobility opportunities to the reintegration of mobile learners after their experiences by creating vibrant alumni communities that give back to their societies. Through its research and policy activities, ESN has become a key actor in European discussion about learning mobility and the internationalisation of education, but ESN is way more than an alumni engagement and advocacy organisation. ESN's key activity across its 44 countries and more than 500 local student organisations are dedicated to the support of current, future and prospective mobile learners. Every year ESN local volunteers support more than 350.000 thousand of them, working closely with all the institutions and stakeholders involved in mobility.
Three concepts constitute the bedrock of ESN´s policy posture towards learning mobility, as described in the General Policies of the organisation: more mobility, better mobility and more accessible mobility. The Erasmus Student Network believes in international opportunities for all, with a special focus on the removal of barriers for those who face particular challenges to participate.
This contribution to the call for evidence builds on ESN's main research and policy work over the last few years, including an analysis of the progress made since the publication of the Youth on the Move Council Recommendation in 2011, a comprehensive "state of play" on learning mobility in Europe with a special focus on Higher Education, and a final set of recommendations that also incorporate direct wording proposals that ESN expects to see in the Council Recommendation.
The scope of this contribution is not limited to the Higher Education field, as many of the proposals are relevant to all educational sectors. ESN uses its expertise in the Higher Education field and its excellent connections with organisations active in other fields to build proposals that can help to widen participation in mobility among all sectors.
The proposals in this contribution target the European institutions, Member States, other subnational levels of government and different kinds of educational institutions. ESN firmly believes that the ideas included in this document can play an important role in building the new learning mobility framework.
Here you can find the main document: Here you can find the recommendations document: