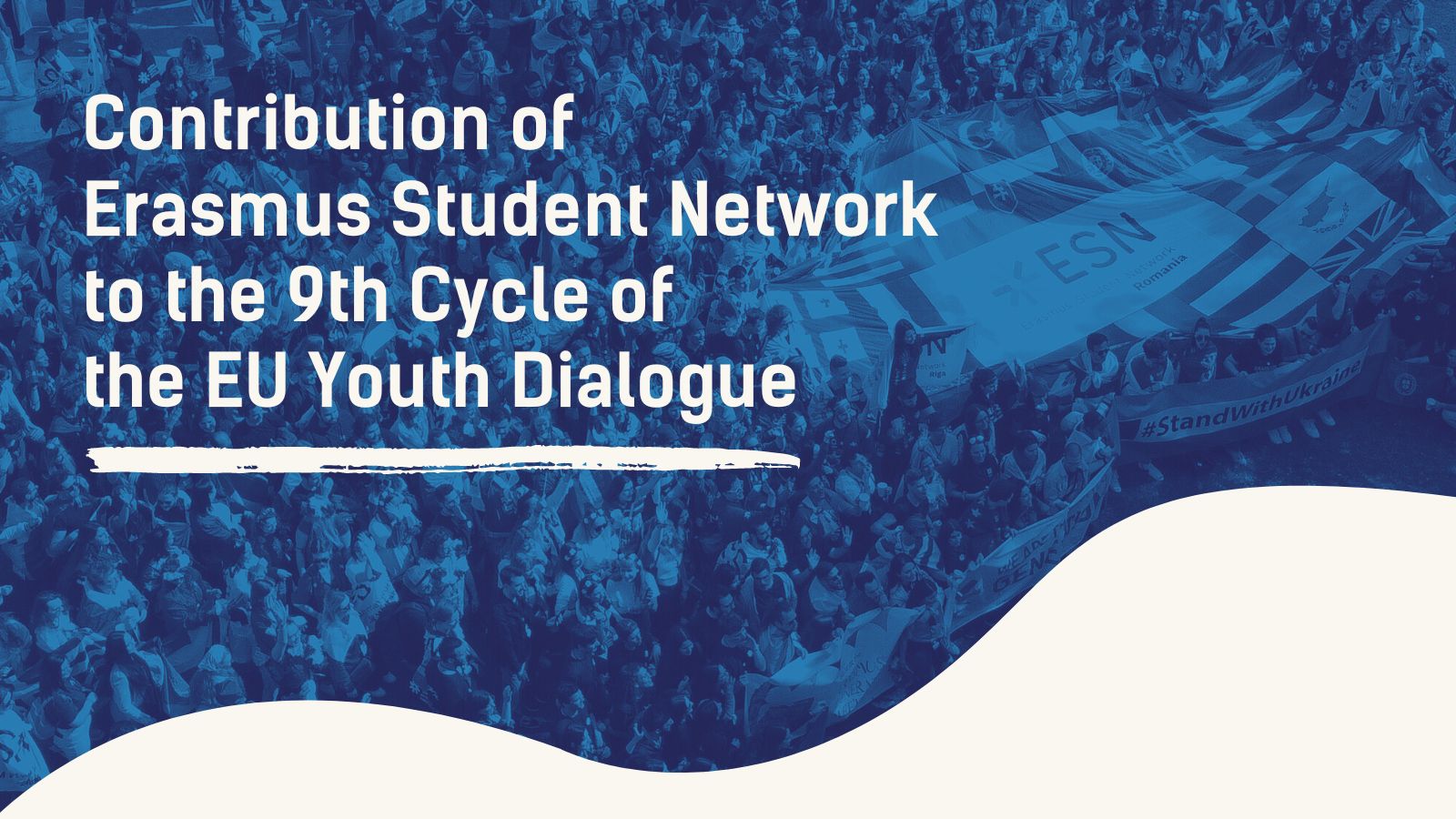 Monday, 7 August, 2023 - 13:44
The Erasmus Student Network (ESN) actively participated in the 9th Cycle of the EU Youth Dialogue during the Trio presidency of France, the Czech Republic, and Sweden. The cycle focused on "Engaging together for a sustainable and inclusive Europe" with thematic priorities of Youth Goal #10 Sustainable Green Europe and Youth Goal #3 Inclusive Societies.
During the virtual EU Youth Conference of the French Presidency, ESN emphasised the significance of mobility stressing the importance of accessible mobility for all and its positive impact on personal development and employability. Moreover, the engagement of young people during the Czech Presidency in discussions on inclusion and sustainability was crucial in spreading and creating good practices, exploring success factors, and establishing supportive policy environments, empowering the youth to drive positive change for a more sustainable and inclusive future. Furthermore, at the EU Youth Conference in Sweden, ESN actively participated in the working group "Mobility & Solidarity," co-formulating a recommendation that was adopted in a Council's Resolution urging the European Commission and Member States to create action plans for the formal recognition of experience and key competencies gained through volunteering and learning mobility.
ESN stresses the importance of moving beyond documentation and ensuring accountability for the outcomes of the EU Youth Dialogue. Implementing approved recommendations, with active monitoring and evaluation, is crucial for tangible actions at the national and local levels.
ESN's active engagement in the 9th Cycle of the EU Youth Dialogue demonstrated its commitment to empowering young people and advocating for sustainable and inclusive practices. A big thank you to Iva Ljubičić and Giorgos Papaioannou, our dedicated Liaison Officers during the 9th Cycle of the EU Youth Dialogue.
Read the full document on ESN's contribution below: