A new conference will soon take place in Brussels about 'Supporting Higher Education to Integrate Learning Analytics'.
The major subject is learning analytics which holds great potential to address the challenges confronting higher education institutions.
While the use of learning analytics has gained much attention and has been/is being adopted by many higher education institutions in Europe and the world, the maturity levels of higher education institutions in terms of being 'student data informed' are only in the early stages.
The 'SHEILA' project has been set out to address this gap by developing a framework that will help higher education institutions to adopt learning analytics systemically.
The conference aims to:
present an outstanding line-up of speakers representing a wide range of key stakeholders

discuss empirical findings of various perspectives to learning analytics collected by involving several thousands of stakeholders from across Europe

present the SHEILA policy framework for learning analytics adoption in higher education institutions

demonstrate several case studies that were used for the development and validation of the SHEILA framework

facilitate an interactive session that introduces the practical use of the SHEILA framework

create opportunities for networking with stakeholders sharing a common interest in adoption and implementation of learning analytics in higher education and beyond.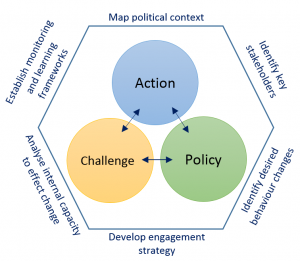 Location: House of Dutch Provinces in Brussels, Belgium
Date: 5th June 2018
Time: 8am and 16:30pm
Register here!
The registration for the conference is free, it includes coffee breaks and lunch.