Wednesday, 30 November, 2016 - 18:15
Have you ever dreamt about travelling non-stop? Do you have a plan to visit all European Capitals one day? Would you like to share stories to inspire others to explore the unknown?
Erasmus Student Network's Mov'in Europe project joined forces with StudentUniverse, Hostelling International and Thalys to launch a competition "Mobility is My Lifestyle" and reward one person with an excellent two week journey, visiting 5 European cities and experience what it means to be a real mobility ambassador!
Wanna win?
Rules are very simple:
Submit a 45-60 seconds long video answering the question "What is international mobility for you?"
Upload the link to the video to your Twitter with the hashtag #MobilityIsMyLifestyle and tag @movineurope and @esn_int.
Your name, surname, nationality, current location, and occupation must be mentioned at the beginning of the video.
You are responsible for the content copyrights, according to the state law. By submitting the video, you confirm that you have not breached any copyright laws.
The video has to use the English language.
One person can only submit one video.
The video should not include inappropriate or offensive language.
And then wish for the best! The winner will be announced by the end of December and will receive a prize of 2 weeks journey covered by Erasmus Student Network, Student Universe and Hostelling International.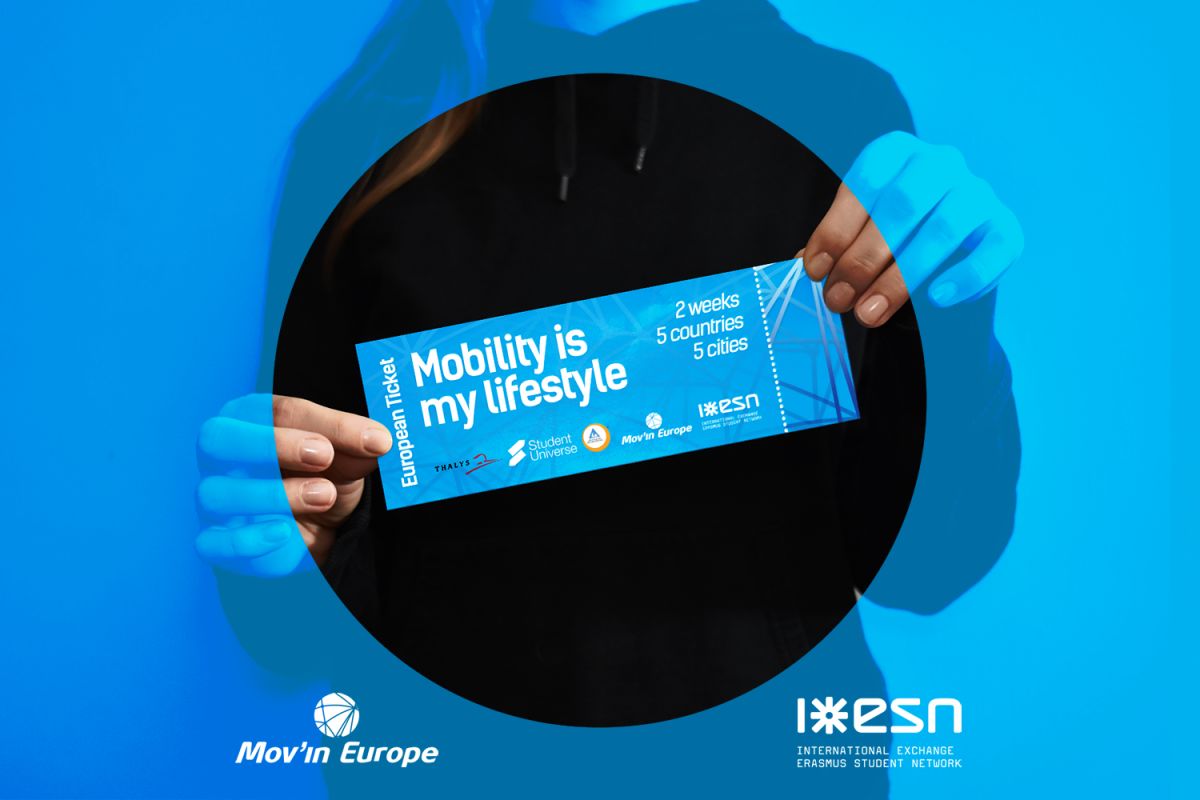 The winner will receive a 2 week trip around Europe with travel and accommodation costs covered. During the trip you will visit 5 cities of Europe and meet ESN members to share the experience and learn more about the culture. You will document all the moments in pictures or videos and share daily with the Mov'in Europe followers.
We're waiting for your entries until December 18th, 11:59 PM CET!
By submitting your video to the competition you agree to the competition's Terms & Conditions.