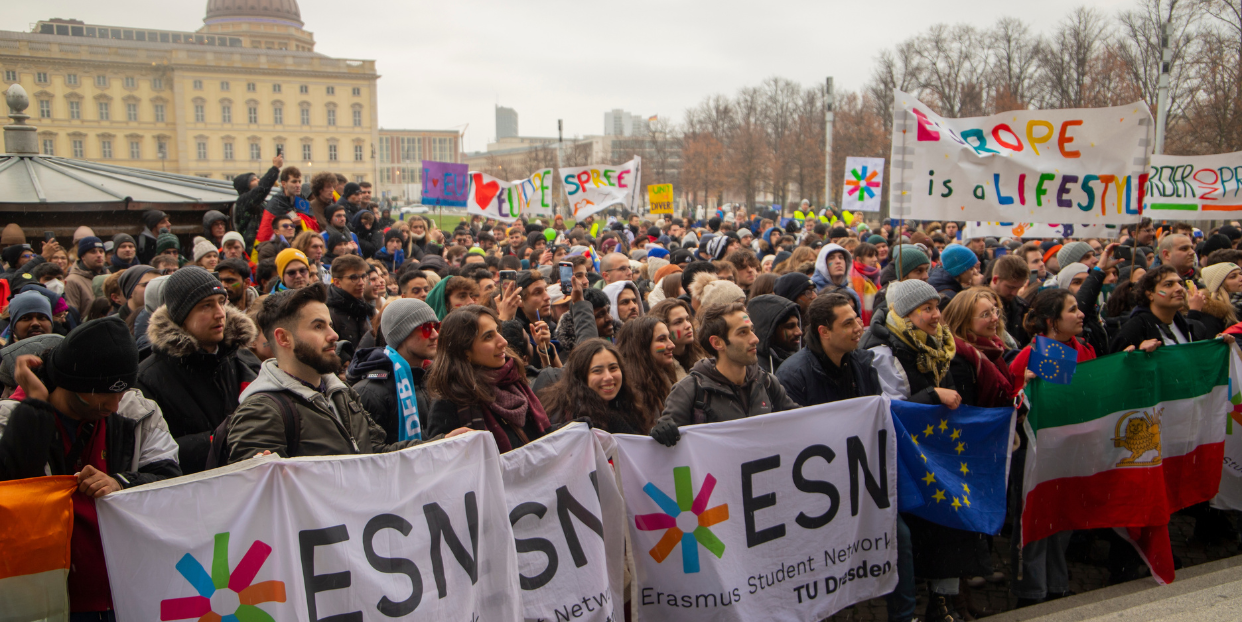 Wednesday, 30 November, 2022 - 12:45
Where are all the international students lately? They didn't show up at their regular coffee place last Thursday? Well, ESN might know why.
On the 7th of November, ESN's biannual two-week initiative "Social Impact Days" kick-started, spreading the word about international students' impact wherever they go. Every year, a large number of activities are organised by ESN's local associations all over Europe and further promoting mobility, diversity, health and well-being, interculturality, and much more. According to the data from Activities for the Erasmus Generation, a place that gathers all activities organised for the students by the students, there were around 10.000 events organised and attended by half a million people only during the academic year 2021/2022.
After long months and years of being separated by the pandemic, internationally-minded people have been massively gathering in Berlin, Rome, and even in the middle of the Baltic Sea during the last two weeks, celebrating diversity and interculturality.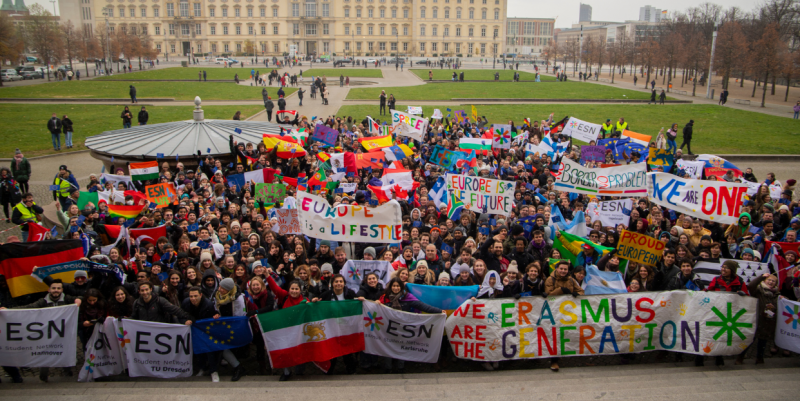 Spree Break is the event of ESN Germany which happens every year in the fall in the capital of Germany. The event gathers around 1200 international students from all over the country who come together to spend a weekend in Berlin with the purpose of creating connections while being shown a new place and experience. There are many cultural activities happening during the weekend such as city tours, museum visits, and Street Art tour.
I was very happy after the Corona time to finally experience Spree Break live! My section and I had an incredible amount of fun and also our Erasmus students were happy to go on a complete Berlin trip. We always had a full programme and especially the graffiti tour of Max and the flag parade remain in our memories! - Participant of Spree Break 2022
The highlight is the flag parade where everyone joins together to march and dance through Berlin's streets and draw attention to the values the Erasmus Generation stands for. During his speech, the President of ESN Germany emphasised the fact they marched through the same streets where 33 years ago was the dividing wall and now - they stood there all together to celebrate unity in diversity.
Seeing 1200 people dance through the streets of Berlin at the flag parade with flags and posters in their hands was magical and showed me once again why I love being an ESNer and why we put so much effort into planning Spree Break. - Volunteer organiser of Spree Break 2022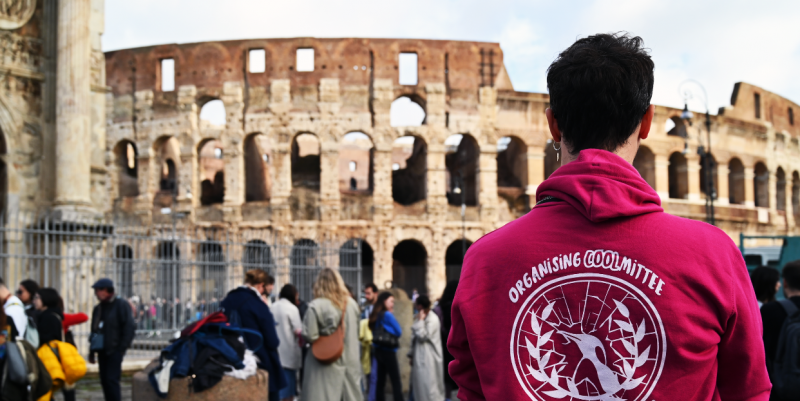 Not so far from Berlin, there was another flag parade happening. The Incontro Culturale Erasmus, also known as ICE, is ESN Italy's flagship event, which gathers 2500 students on mobility in Italy with the Erasmus+ and other mobility programmes in Rome. The fourteenth edition lasted from the 17th to the 20th of November and followed the theme "Freeze your Erasmus Memories", organised by 41 volunteers from all over Italy. Other than city tours, seeing the Vatican Museum, and a night visit to the National Gallery of Modern Art, participants gain a chance to take part in an opening at the Senate of the Republic. The event aims to introduce international students to a fundamental part of Italian culture, history, and art so that they can 'photograph' Erasmus moments that will remain indelible in their memory.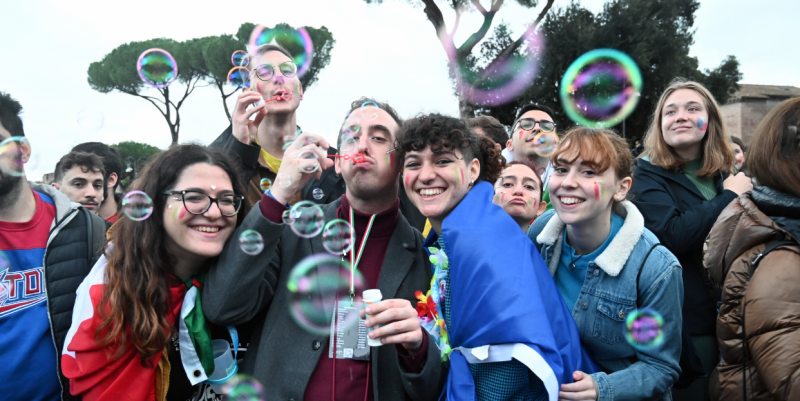 ICE represented for me and the entire OC months of immense work, stolen hours of sleep, worries, unforeseen events and all kinds of difficulties... but the smiles of the participants, the amazement and admiration of every little discovery in the city of Rome were enough to repay all that. All this would not have been possible without the amazing team that accompanied me! - Massimiliano Marziali, Event Manager ESN Italy, Head of the Organising Committee of ICE 2022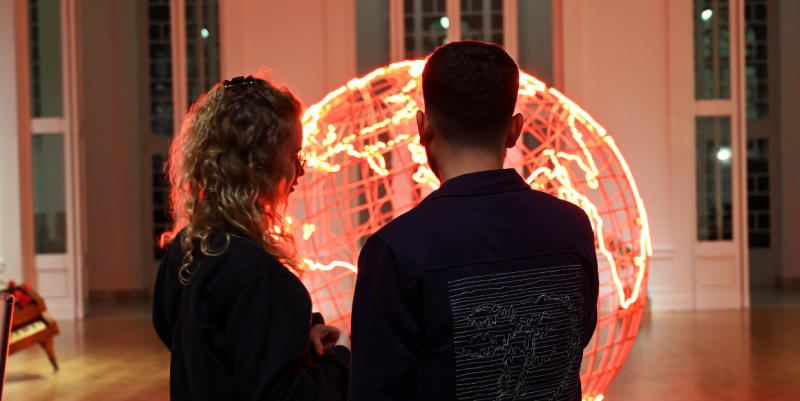 ESN Finland's Pirates of the Baltic Sea (PoBS) is an international cruise from Helsinki to Stockholm and back with around 1600 international students, or so-called "pirates", from Finland, Estonia, Latvia, and Lithuania. This time, they celebrated the 20th anniversary, which took place between November 14-16. During the cruise, participants enjoyed two nights of fun with other international students, while a variety of activities ran concurrently to provide a larger selection and satisfy all needs. There were three different dance workshops available, as well as a breathing/meditation workshop, face painting, Funland sales, karaoke, live music from the band Jukebox, a photo wall, a pirate party, pirate pong, a pirate quiz, speed friending, and a treasure hunt. Once in Stockholm, they could explore the beautiful city by themselves or take an organised bus or walking tours.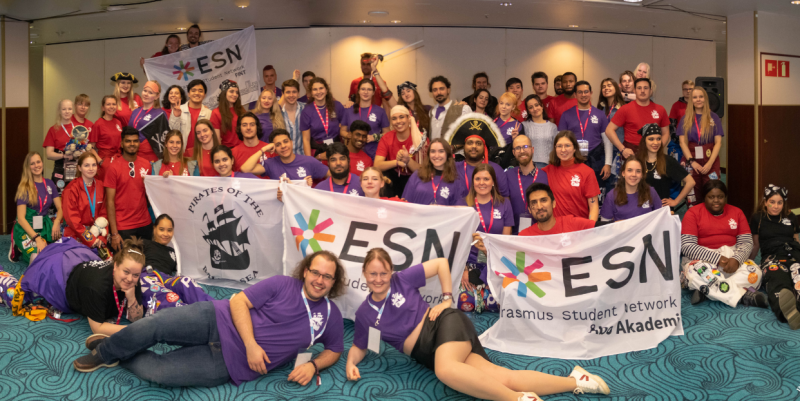 On the last day before arriving back in Helsinki, I was walking along the promenade when one of the participants stopped me, expressed their appreciation for our work, and also mentioned the following about PoBS because he had participated numerous times: 'It was the best PoBS that I ever attended; I wish it lasted longer!' - Balázs Ágrez, Head of the Organising Committee of Pirates of the Baltic Sea 2022 Autumn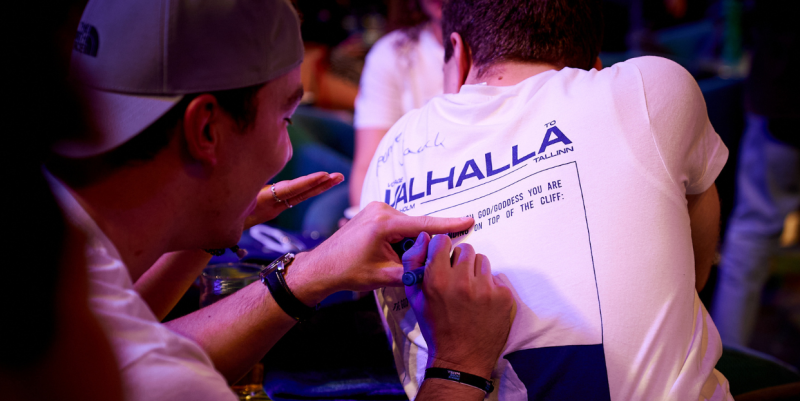 The 30th edition of the ESN Sea Battle, traditionally organised by ESN Sweden also took place from the 14th to 16th of November but their cruise ship travels from Stockholm to Tallinn and back. The "Voyage to Valhalla" was like no other edition yet, since the volunteers organising it decided to try to bring international students and young people from all over the world and break not one, not two, but three Guinness World Records in the name of modern youth.
Most nationalities at a coffee party was broken to celebrate one of the core aspects of Swedish culture, the so-called fika. As a Swedish cultural phenomenon, fika plays a vital role in every international student's life during their experience in Sweden. Fika is a way of life that Swedes are all proud of and that they happily share with the rest of the world.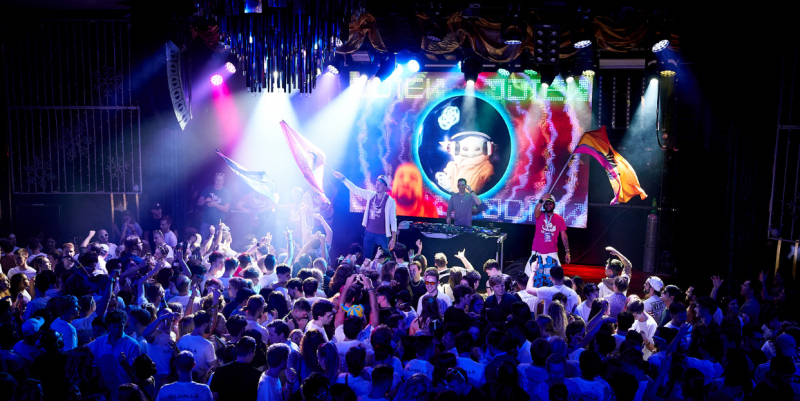 The second record was more connected to the aspect of unity and the voice that youth has in the modern world. To break the record Most nationalities in a simultaneous popular music sing-along, international students gathered together to sing ABBA's "Gimme! Gimme! Gimme!" in the biggest venue on the Baltic Queen cruise ship, Starlight. Due to the complexity of the record, it took two attempts to finally break the existing world record with the required passion and energy.
The final record was connected with the aspect of freedom and self-expression, which are so important for all international students who have ever travelled on an exchange. The highlight of breaking the record of Most nationalities at a dance party was the "Sea Battle Dance" (also known as the ESN Dance) traditionally accompanied by Don't you worry child by the Swedish House Mafia. The result was the cherry on top and due to people's dedication and willpower the impossible was done and three out of three records were broken in a single day in the middle of the Baltic Sea.
Nobody said it would be easy to break all three Guinness World Records in one day, but we did it and it was such a powerful moment! Our goal was to bring together international students from all over the world and show them that when we all work together, nothing is impossible. I hope that this achievement will inspire modern youth to dream, dare and try, because no matter where we are from or who we are, we all live in the same boat called "Planet Earth", sailing into a brighter future based on unity, happiness and love. - Alex Sedov, Event Manager of ESN Sweden, Head of the Organising Committee of Sea Battle 2022 Autumn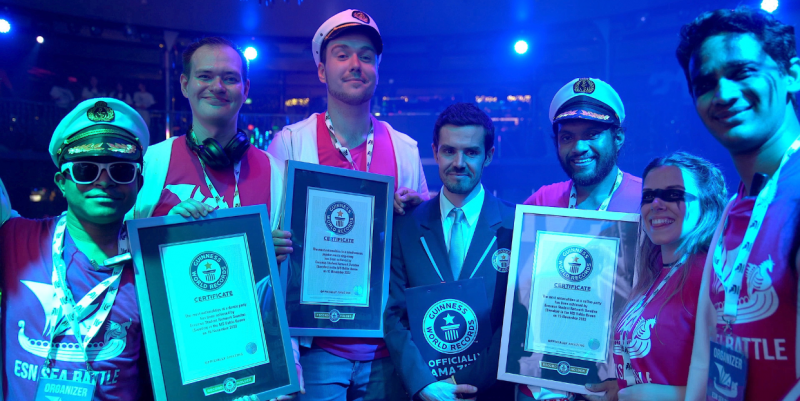 Around 10 years ago I would have never thought that I would be 9000km away from home, breaking a Guinness World Record together with people from all around the world. Sea Battle truly was an event to get many different people together in a joyful environment and I think we need more of this in the current divisive situations that we're living in. I definitely recommend all of my fellow young students to participate in more events like this and talk to people that are different from the bubble where you live in your own home! - Pedro (Venezuela), participant
After gathering more than 6800 international people to celebrate diversity and youth, the Erasmus Student Network has once again shown the power of a diverse network full of ambitious and heart-driven volunteers who are making the impossible possible and bettering society through international student mobility.