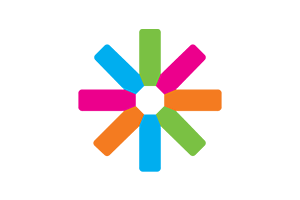 Wednesday, 2 October, 2019 - 13:01
On the 22nd of September, the Erasmus Student Network welcomed Albania as its 41st country​​​​​​​.
At the Council of National Representatives meeting in Glasgow, that took place from the 19th to the 22nd of September, representatives of 40 ESN member countries approved ESN Tirana as a member of the network.
International and exchange students arriving in Tirana will now have access to ESN's support, events and services including the ESNcard, a membership card that supports international students and trainees and gives them access to affordable opportunities during their period abroad, and ESNbuddy, a mentor system that fosters internationalisation at home as well as the integration of international students into the local community.
"The idea to apply for an ESN section in Tirana started spontaneously, as all good ideas do. Back then we were working as a team with the first few exchange students that were in Albania, in order to provide them with a smooth integration in Tirana. At a macro level, Albania is trying to adhere into European standards, structures and initiatives, therefore having Albania on the map of Erasmus Student Network, is seen as a way to increase the country's international students. I personally believe that having ESN in Tirana and having international students in Albanian Universities, shall cause a chain effect that will improve even the quality of education in the country. Besides this, on behalf of the ESN Tirana team, I would state that being part of ESN is like being part of a European family, which is there to support you with everything." - Lutjona Lula, ESN Tirana representative
Having been founded in 1989, the Erasmus Student Network is proud to be offering services to an increasing number of international and exchange students for 30 years. Now with 530 local associations supporting international and exchange students across 41 countries in Europe, ESN covers over 1,000 Higher Education Institutions, a majority of which are closely linked to their International Relations Offices. In total, almost 15,000 volunteers provide services to about 350,000 international students, by organising a range of activities to integrate those new to their host countries and improve the quality of student mobility.