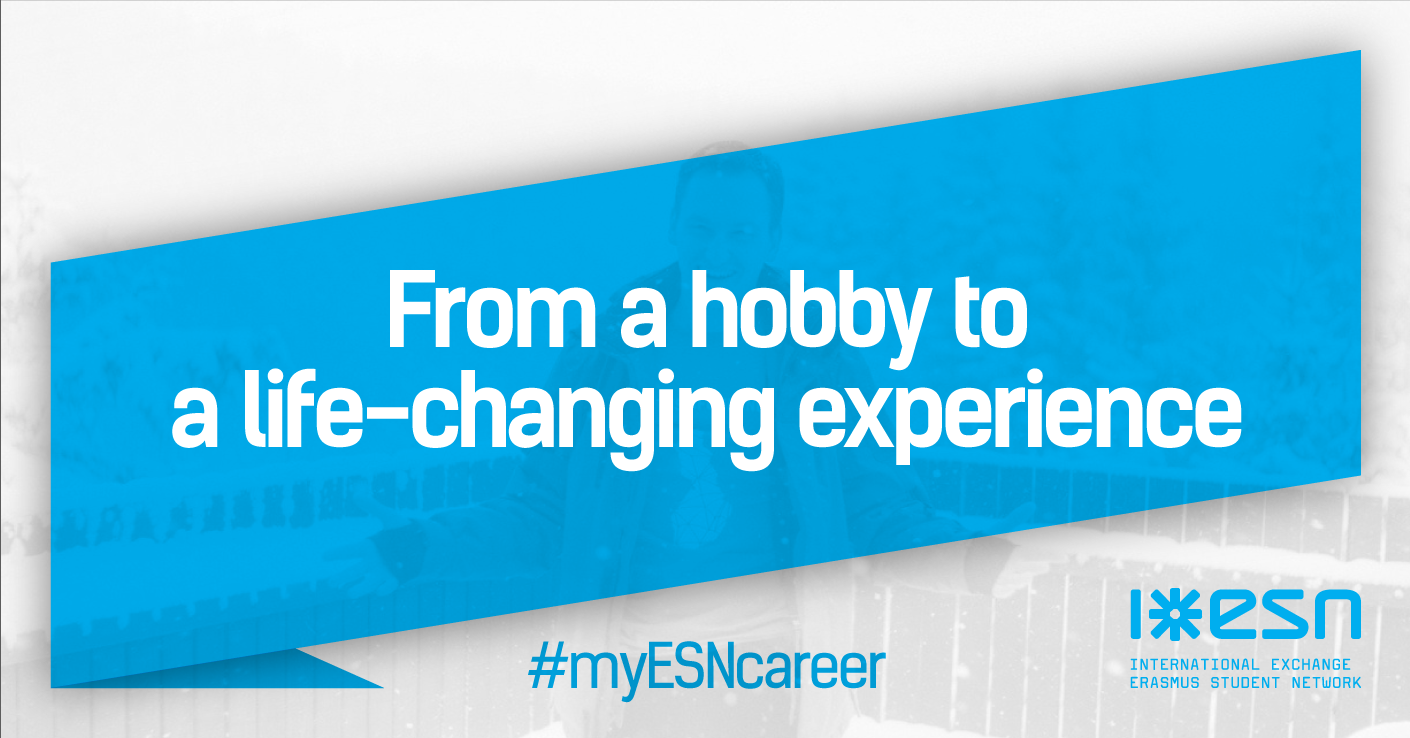 Tuesday, 5 April, 2016 - 12:35
ESN changes lives every day. The number of new, inspiring people you meet and the range of activities and enthusiasm turn your life around so much that you can't imagine leaving all of that behind one day.
Stanislav Staněk is a great example of how volunteering can change your life. He was an active member in ESN until the end of 2015, and during his time in the organisation, he was the president of ESN Czech Republic, a workshop coordinator and an Eduk8er. His work in the network was inspiring for many members who came after him. While finishing his Ph.D. in inorganic chemistry and working as a teacher and a researcher at the university may be his priorities at the moment, he admits that his career in ESN made non-formal education a more appealing field to him and that he plans to steer his future in that direction.
"I realized that empowering people through nonformal education is the most rewarding activity and I will forever be grateful to ESN for helping me discover it."
ESN exceeded his expectations in an unimaginable way because it offers much more than meets the eye. There is so much space for personal growth and the most difficult part is to choose the right path for yourself―he says that creating an environment where young people can grow and gain valuable skills for their future shifted his point of view and opened his mind. Also, being part of a community that is creating something really beautiful and meaningful is simply magical.
He claims that ESN changed his life for the better―it pushed his boundaries in many ways, which helped him grow personally. When it comes to learning experiences, he says that he had learned a lot about communication and team cooperation, and something more about being open-minded and tolerant.
Being in ESN also gave him a chance to learn about other cultures and travel to different countries. Since his first experience in Liège, Belgium, he knew that the Eduk8 project is the right thing for him, and the training in Cluj-Napoca, Romania rocked his world even more. He realised that that is what he wants to do in life, and to this day he cherishes it as his most valuable ESN-related experience.
We are all very well acquainted with formal learning and all of its advantages and disadvantages, but ESN allows us to bash in all the glory of informal learning. We experience the teachings and skills development in a different way and, in return, our life adapts a different shape.
#myESNcareer