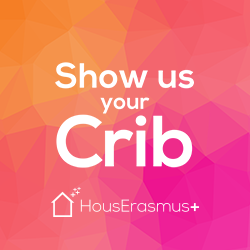 HouseErasmus+ has launched the #MyErasmusCrib contest, to award the Erasmus flat of the year.
The aim of the contest is to encourage exchange students to highlight precious moments lived in their flats in an attempt to raise awareness about the importance of good quality accommodation.
To take part in it, applicants have to share publicly on their Facebook profiles a picture that best represents their dearest memories in an Erasmus flat together with the hashtag #MyErasmusCrib. 
Three pictures will be chosen by the HousErasmus + jury and shared on ESN International Facebook Page. The one with the largest amount of reactions will be awarded the best Erasmus Crib and win a prize. Submit your photo now - we can't wait to see it!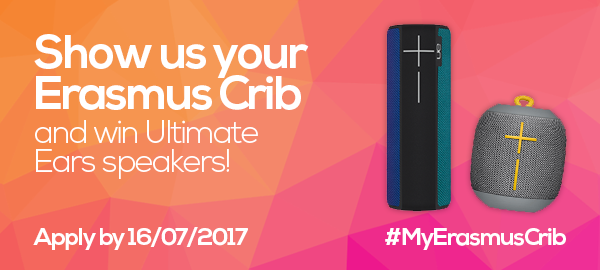 Terms and conditions:
Post a photo of your Erasmus Crib on your Facebook wall with the hashtag #MyErasmusCrib by 23rd July 2017, 23:59 CEST. Remember to make the post public!
The HousErasmus+ jury will select the top 3 photos by 31st July. These will be published on the Facebook page of Erasmus Student Network.
1st, 2nd and 3rd place will be awarded based on the total number of reactions under each Facebook post. The final voting will take place between 20th and 31st August.
The winners will be awarded:
Pictures showing excessive alcohol or drug consumption, nudity and profanity won't be considered for the contest.
HousErasmus+ project is an initiative co-founded by the Erasmus+ program that aims to improve the conditions of accommodation for international students and trainees. Through the identification of the challenges and best practices experienced by students, the project will make recommendations in order to ease the accommodation search and provide a better stay abroad.