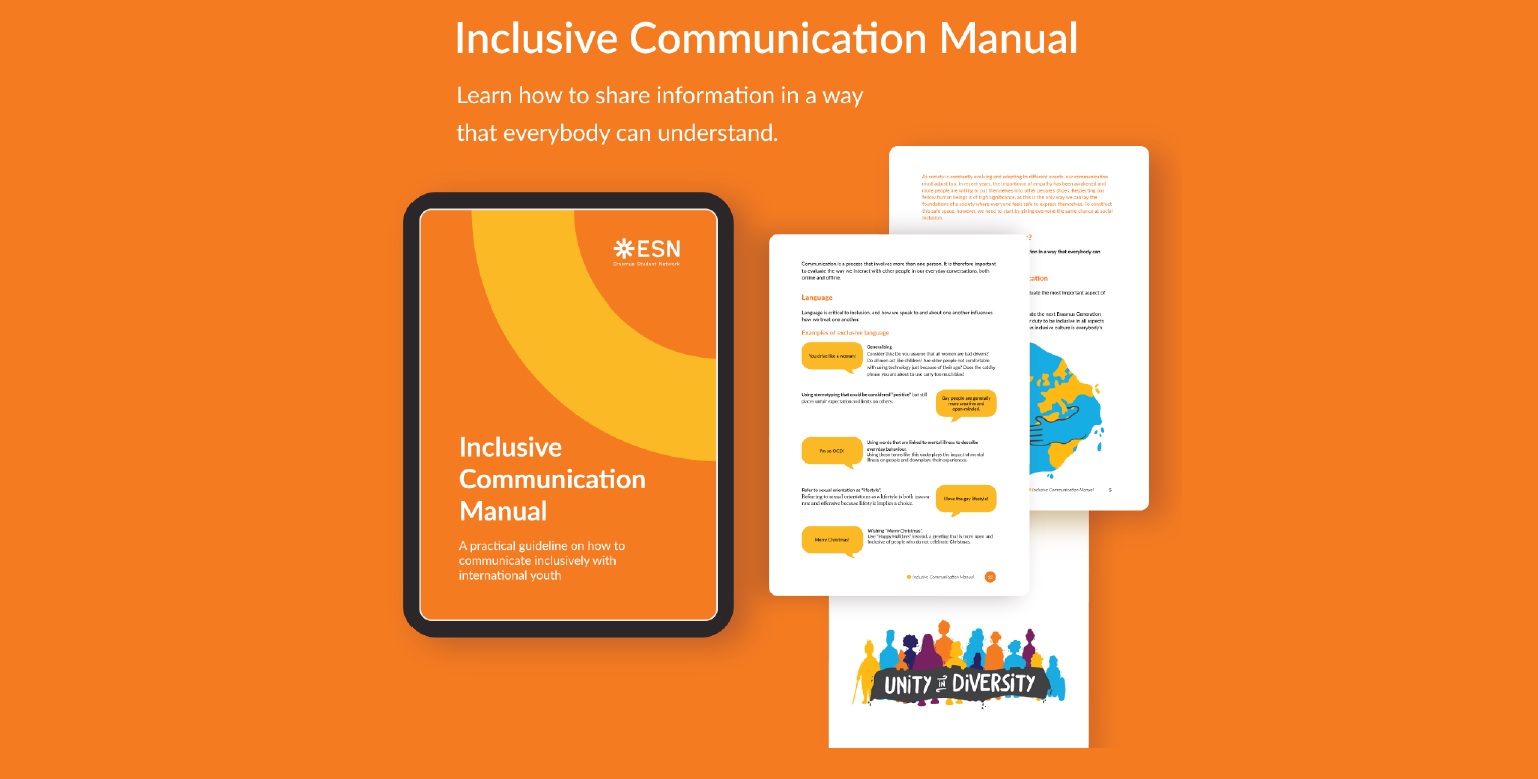 Thursday, 18 March, 2021 - 16:08
With a world striving for equality, we need to evaluate the most important aspect of human nature: communication.
The Inclusive Communication Manual is a practical guideline on how to communicate inclusively with international youth, for young people and civil society organisations. 

The manual, created by a team of ESN volunteers in the framework of the Social Inclusion and Engagement in Mobility project, covers general principles of inclusive communication and specific examples, as well as guidelines for communicating internally and externally. It refers to written, spoken and visual communication, and also gives examples of behavioural communication that can sometimes be overlooked.
You may wish to refer to this manual when organising a local activity, when creating websites, documents, or web forms, when creating communication materials, when designing a website, and as an opportunity for personal reflection.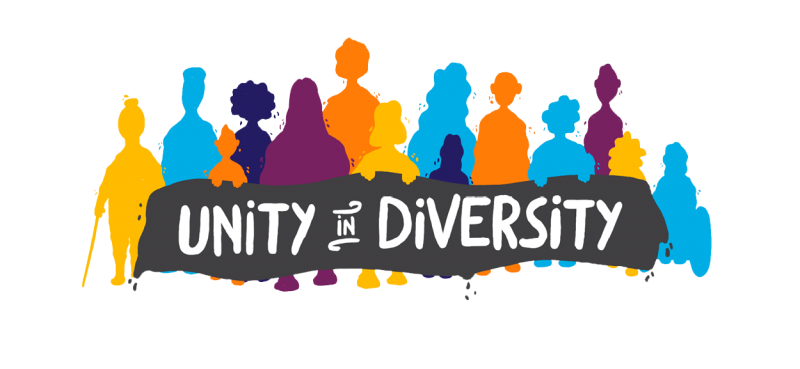 Communication requires a sender, who is in position to select the channel and the message, determining if the information is positive, clear and easy to understand for everyone. Just like a well-chosen word, a small click can make a big difference.

The Inclusive Communication Manual acts as both a reminder and a celebration of diversity.

Sabina Achim, Communication Manager, Erasmus Student Network
The Inclusive Communication Manual can be consulted below or on the issuu platform.