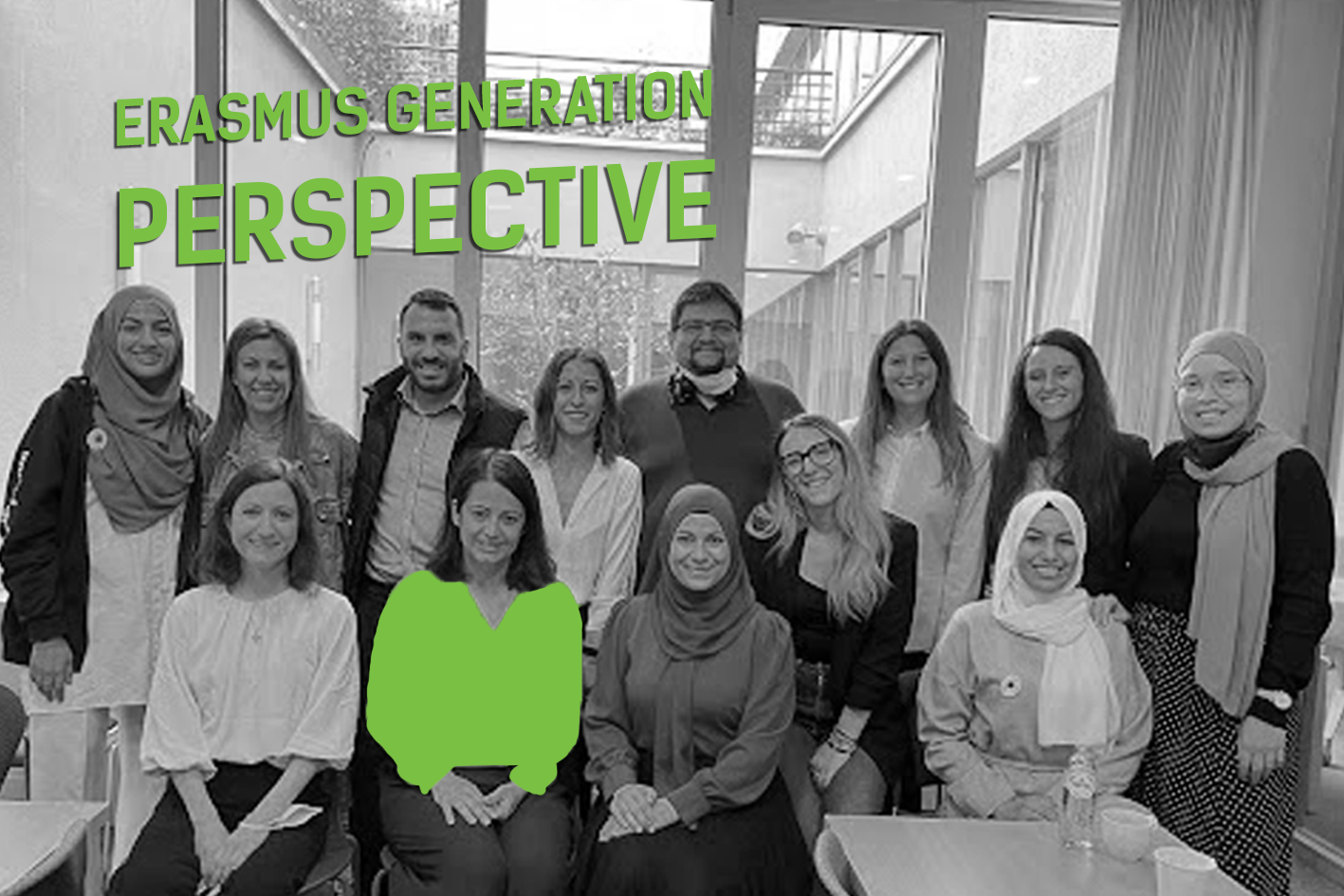 Thursday, 14 July, 2022 - 13:37
*Erasmus Generation Perspective articles are written by ESN volunteers to share the student voice on current policy developments in the field of international education. The text represents the authors' individual perspective and not an official statement of the Erasmus Student Network.
---
After more than a year of work, on the 12th of May 2022, the participants of the 25 Percent Project met in Brussels for a day of workshops and discussions on the work that has been done and possible future opportunities and initiatives. This provided a unique opportunity to gather a group of more than 50 representatives of the different project partners (Erasmus Student Network - ESN, European Youth Forum - YFJ, National Youth Council of Ireland, Austrian National Youth Council - OJV, Spanish Youth Council - CJE, National Youth Forum Bulgaria, Cyprus Youth Council - CYC, European Disability Forum - EDF, Rural Youth Europe - RYE, Phiren Amenca International Network, Forum of European Muslim Youth and Student Organization - FEMYSO and Eurodesk) in one location to meet, get to know each other's missions and see the concrete finalisation of all their work.
ESN had a group of six delegates that, divided in two groups, actively participated in different activities throughout the day. In the morning, some of them had a chance to take part in a session conducted by Biliana Sirakova, the EU Youth Coordinator, about the European Year of Youth. The presentation covered many interesting topics such as the variety of initiatives that have been and will be taken, the role and tasks of the coordinator and the opportunities for direct involvement. The discussion that followed was particularly interesting because it gave the participants the opportunity to confront each other about the ways their organisations relate to the government bodies and other national institutions in different European countries, while at the same time receiving feedback from a representative of an EU institution.
In the afternoon, two different workshops were offered: The first one was about good practices of youth participation conducted by Sara Þöll Finnbogadóttir (YFJ), while the second was offered by Zina Burgers (Teach the Future) and centred around activities to help the development of future thinking skills. Through both of these workshops, the participants were able to develop new skills and learn diverse activities that can be employed to train and guide the members of their organisations in the fields of active participation and youth involvement. 
In the last part of the day, the delegates, along with other representatives of the European Youth Forum, participated in the Final Conference, where they met and discussed with the Member of Parliament, Eleonora Evi, about the monitoring and implementation of the Conference on the Future of Europe and the ideas and proposals that have been summed up in the report "Young People Shape the Future of Europe". Posters regarding the profiles of the partners were showcased in the room, thus allowing a direct and targeted interaction between the more than 100 participants of the conference.