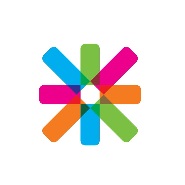 Monday, 4 July, 2016 - 11:54
The Erasmus Student Network (ESN) is the largest network of student associations in Europe, with its international headquarters in Brussels. ESN is present in over 500 Higher Education Institutions in 39 countries. ESN has been supporting student mobility since 1989.
The international headquarters in Brussels is looking for a Graphic Designer, starting ideally in September 2016. The employee will work in cooperation with the Communication Manager of ESN to support the organisation's visual communication needs, primarily in web design and publications design. He/she will also be involved in a number of ESN's projects, many of which are done in close collaboration with project partners from other countries.
Terms and conditions
Full-time position;
One-year contract from September 2016 to August 2017;
Salary €2100 per month gross;
Transport costs in Brussels are partly covered according to Belgian legislation;
Casual, friendly and international work environment.
Main tasks and responsibilities
Coordination and design of ESN's range of publications;
Conceptualising, proposing and designing of ESN web pages;
General communication and project support for ESN International.
Required skills and expertise
Background in communication, graphic design or similar fields;
Demonstrable design skills with a strong portfolio;
Advanced proficiency in Adobe Suite tools (Illustrator, Photoshop, InDesign);
Experience with UI, UX and web design;
Knowledge of project management and coordination;
Very good knowledge of written English;
Flexibility with working hours;
Quick learner with a structured way of working;
Able to work in a team but also to take own initiatives and work independently;
Able to prioritise and handle several concurrent projects.
Highly valued
Experience in a European network;
Experience in front-end web development (HTML/CSS/JS);
Previous experience and knowledge of the European dimension of higher education;
Knowledge of ESN and its projects.
To apply, please send a motivation letter, CV and a portfolio of relevant work to [email protected] by 18th September 2016, 23:59 CET. Interviews, either at our office in Brussels or via Skype, will be conducted as soon as we find potential applicants.  Please use the subject line "Graphic Designer".
Please do not hesitate to contact us if you have any additional questions regarding the position. For more information on ESN's projects, see http://esn.org/projects.