Monday, 7 December, 2015 - 15:12
On the morning of Sunday 6th December 2015, ESN Poland found itself at a momentous point of time in the history of the Erasmus Student Network, when its member sections approved the candidacies of 4 new sections in the association during the National Platform in Mikołajki.
497: ESN Gdynia Maritime University
498: ESN Kazimierz Wielki University Bydgoszcz
499: ESN Opole University of Technology
500: ESN Częstochowa University of Technology
From our beginnings with the first section in 1989, ESN has now reached 500 sections, a major milestone for the largest student organisation in Europe!
That same day, ESN Lithuania approved the candidacies of the following 2 new sections during the National Platform in Vilnius, bringing the current tally up to 502.
501: ESN Lithuanian Sports University
502: ESN Lithuanian University of Health Sciences
To celebrate this momentous occasion, we are releasing a brand new interactive map of ESN sections all around Europe. Click the image below to check it out!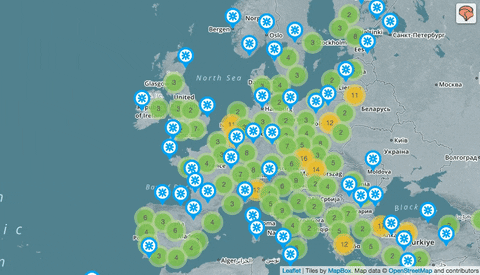 A big thank you to all our volunteers across the network for making this happen!