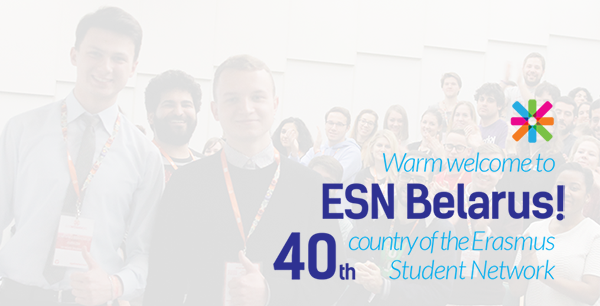 Wednesday, 14 December, 2016 - 15:26
On 11th December 2016, ESN welcomed its 40th country, Belarus, as a member of the network.
At the Council of National Delegates meeting in Krakow last weekend, representatives of 39 ESN member countries unanimously approved the ascension of ESN Yanka Kupala State University of Grodno (ESN YKSUG), thereby simultaneously approving the establishment of ESN's 40th member country, Belarus.
Belarus is the 3rd new country to have joined ESN in 2016 after Azerbaijan's re-entry into the network in February and Liechtenstein's ascension in May. This makes 2016 a year of unprecedented growth for ESN, pushing the network past the 40-country mark for the first time in history.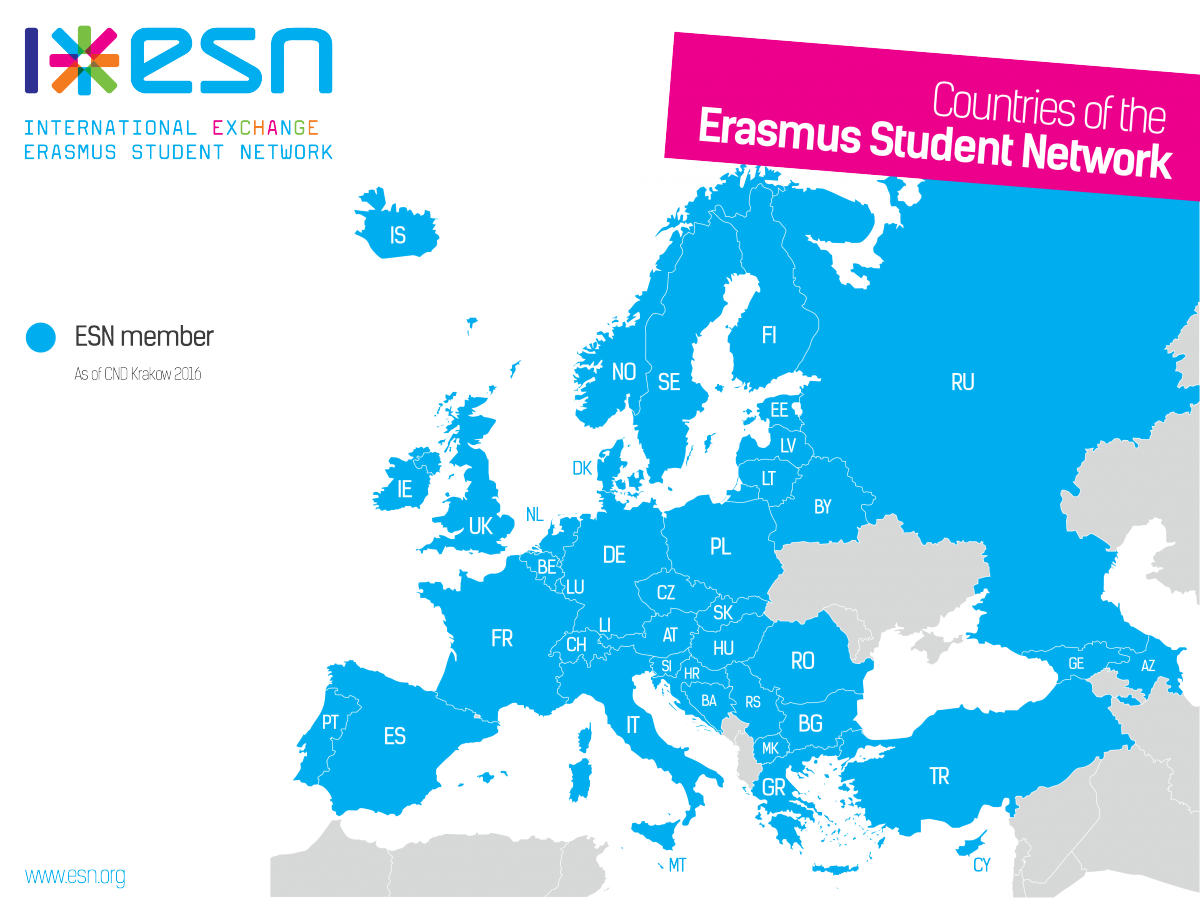 Member countries of the Erasmus Student Network
This milestone is an important one, as we enter into 2017, a year that marks the 30th anniversary of the Erasmus programme as well as the 60th anniversary of the Treaty of Rome. Having been founded in 1989, the Erasmus Student Network is proud to be offering services to an increasing number of international and exchange students over the years.
This month also sees the release of the latest figures from ESN's annual census, known internally as the Section Questionnaire (SQ'16). SQ'16 reflects an increased interest in mobility and internationalisation, especially amongst Erasmus+ partner countries, with higher figures reported across the board.
Now with 525 local associations supporting international and exchange students across 40 countries in Europe, ESN covers over 1,000 Higher Education Institutions, a majority of which are closely linked to their International Relations Offices. In total, over 15,000 volunteers serve about 220,000 international students, by organising a range of activities to integrate those new to their host countries and improve the quality of mobility experiences.
Visit ESN.org/sections for an overview of all ESN's member associations and countries.