Issue 09/2015
Section in the Spotlight
ESN KTU
Born in the autumn of 2009 with only ten members, ESN KTU is one of three sections based in the city of Kaunas, Lithuania. The section has grown rapidly, along with their interest in the network. ESN KTU has shown that taking on challenges pays off, especially if you know the importance of cooperation. Their ability to work with anyone despite the differences is what drives them to earn prizes like "Section of the Year" at ESN Lithuania's GO PUBLIC Awards. 
You can check out their work here.
ESN News
ESN Welcomes the Draft Joint Report for European Cooperation in Education and Training
The Joint Report for European Cooperation in Education and Training sets new priorities for European cooperation. ESN welcomes the choice to keep "making lifelong learning and mobility a reality" a top strategic objective. ESN also supports the balanced approach that the Commission and Council are adopting in terms of education for skills and employment as well as for inclusion, civic engagement and participation.
Read ESN's full statement here.
SocialErasmus Relaunches with New Logo
SocialErasmus, a project of ESN through which international students can volunteer in their host communities, has undergone a relaunch. The website has been redesigned and now showcases eight areas in which projects can be realised: animals, disasters, discrimination, education, environment, health, poverty, violence.
Find out more on the SocialErasmus website!
Opportunities: Workshops, Jobs, Internships

Join ESN in Brussels!
ESN is looking for a Web Project Coordinator and Web Developer in the framework of MappED!, a project focusing on enhancing the participation of students with disabilities in the Erasmus+ programme.
Visit our Careers section for more information.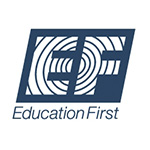 Start your International Career with EF
Participate in the 'Careers Without Borders' seminar and start building up your international career. Here, you will meet speakers from LinkedIn, Google, Facebook, Paypal; peers from around the world that will offer you information on how you can move your career from local to global.
Read more by clicking here.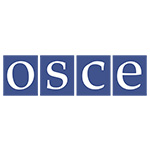 Get An OSCE Parliamentary Assembly Fellowship
The OSCE Parliamentary Assembly International Secretariat regularly recruits students coming from domains such as political science, law and international relations. Students have the opportunity to serve as Research Fellows in Copenhagen or Vienna.
Apply for a position before the first of October. More information can be found here.
Partners

Win tickets to Sziget Festival!
ESN and Responsible Party have launched a contest through which students can win tickets to Sziget Festival 2016. Simply fill in the questionnaire and follow the instructions to be eligible.
Questionnaire available in 4 languages. Good luck!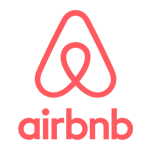 Save up to 45€ on Airbnb bookings
Back 2 School! Ready for the big move? Have you heard about ESN's partnership with Airbnb? You can get up to 45€ in discounts when booking accommodation at Airbnb! Belong anywhere with your ESNcard and Airbnb.
Visit the ESNcard website to find out more.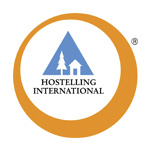 Access 10% discount in over 4,000 hostels around the world!
ESNcard holders can now for free become members of Hostelling International – the world's largest hostel network! Click here to get 10% discount and ‪free membership to over 4.000 hostels worldwide. Say HI to the world!

Participate & Win - 600€ shopping money available!
Three lucky students will each win 200€ to spend in their closes New Yorker store! The only thing you need to do is to let us know which your favourite fashion season is - Winter, Spring, Summer or Fall?
It's easy! Click here and login to participate!